Should I Book Direct or with a Popular Hotel Booking Site?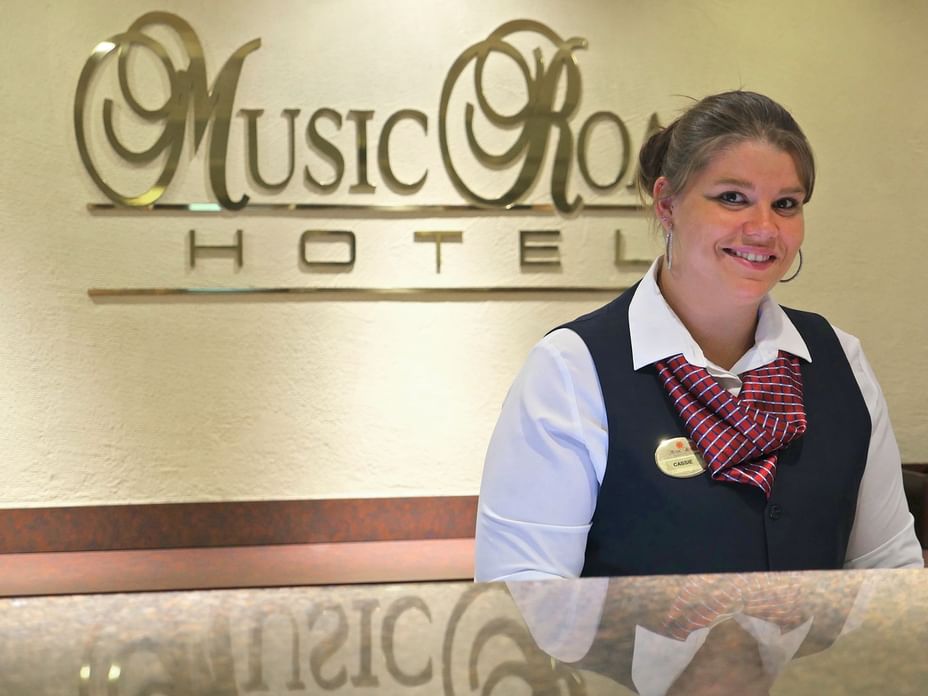 Should I Book Direct or with a popular hotel booking site?
When you google search to book a hotel room, the sticker price you see from popular hotel booking sites may be appealing, but do you wonder, "Am I really getting the best deal possible?".
When you book with popular hotel booking sites verses directly with Music Road Resort you don't get the benefits you think you may, like lower prices, for example. Being more informed about the booking process will put you more at ease for your upcoming trip, and Music Road Resort is here to help you decipher the confusion.
3 Advantages for Booking Directly with Music Road Resort.
1. Speak Directly to Our Professional Reservationists.
When it comes to our property, no one will be able to answer your reservation questions or special accommodation requests better than those who are trained. Whether you need a wheelchair-accessible room, to book a special hotel package, or ideas on what to do in the area from our Concierge, speaking to someone directly employed by the Resort is best.
2. It Actually Saves You Money to Book Directly with Music Road Resort.
Offering many ways to save, it is less expensive (and less frustrating) to book directly through us. Whether you're choosing one of our specials, which can be found at www.musicroadresort.com/specials, signing up for our Ovation Guest Club through our reservationists or at www.musicroadresort.com/ovation-guest-club, or using discounts like Military, AARP or AAA, there is always a way to get the best rate possible.
3. Spectacular Customer Service and more room for Flexibility.
When you book with Music Road Resort directly, it gives us flexibility in changing dates, canceling reservations, and making other modifications with ease, otherwise you have to call the "third-party" customer service. Having our experienced reservationists allows us to immediately accommodate special requests, specific rooms, and problem-solve issues directly, ultimately making your stay less stressful.
3 Disadvantages when Booking with a Third-Party Host
1. Only Boast Lowest Price
Offering cheaper rates than Music Road Resort is not always what you get when booking with popular hotel booking sites. When you click through to the end of the booking process, more times than not, there can be hidden fees that the site tacks on and you wind up paying more than initially quoted, and sometimes more than you would have paid directly with the Resort. They also cannot add any perks, discounts, or specials that the Resort offers themselves. Music Road Resort special hotel packages offer tickets to things like, local attractions, museums, shows, and dinner vouchers that make your stay in Pigeon Forge, TN a truly memorable experience for all ages.
2. No Local Customer Service Department
Most third-party booking sites outsource their customer service departments. Thus, making it difficult or impossible to change existing reservations, use discounts, take advantage of Resort specials, or get accurate information about the property or local area. Since it is an outsourced department, many things can go wrong, making your vacation more stressful than it should be because they do not have the answers that our knowledgeable staff can answer.
3.) Limited Room Choices
You have a better selection of rooms and in-room amenities by booking directly with the Resort itself.
Booking directly through Music Road Resort offers many options and adventures for your next stay in Pigeon Forge. Remember to look at the fantastic specials we offer that update with every season. We look forward to hosting your family!