Top 5 BBQ Restaurants in Pigeon Forge, TN
When it comes to barbeque, we all know that tenderness and taste go hand in hand. Music Road Resort Hotel and Inn are within twenty minutes of each eatery below.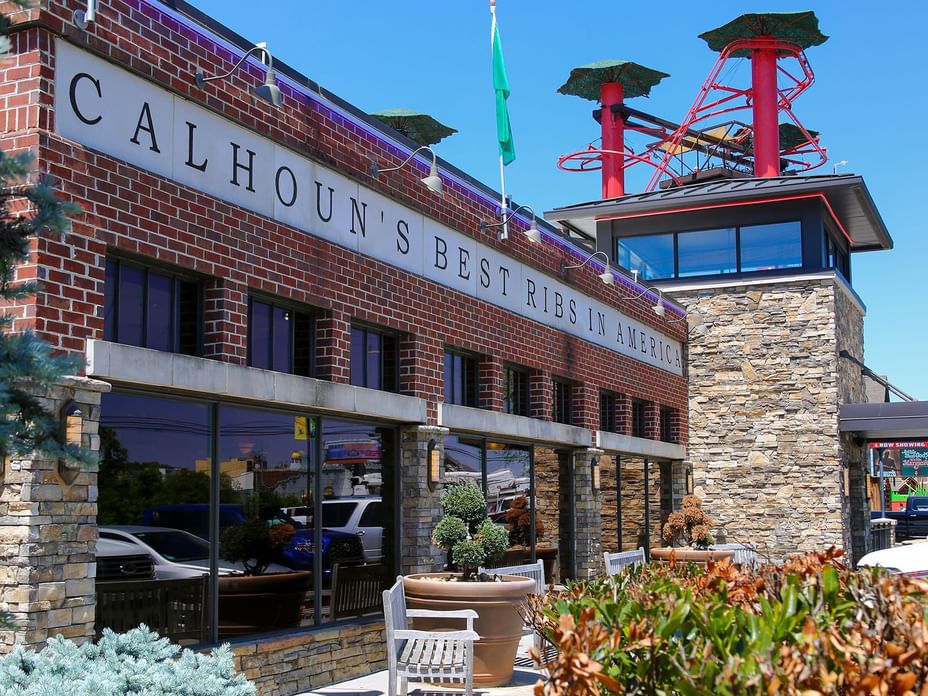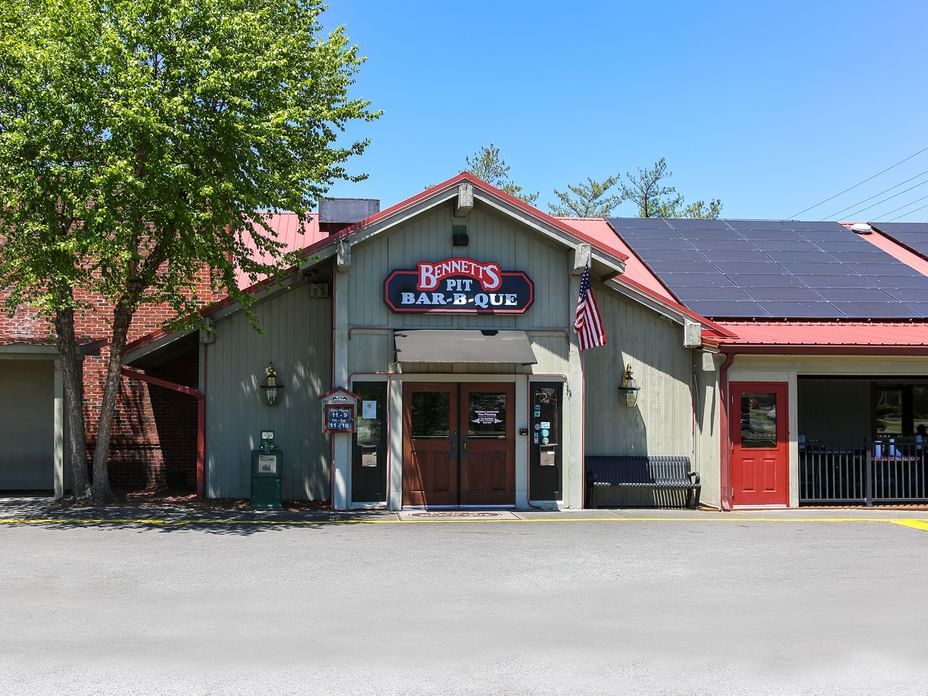 Pigeon Forge offers many different experiences and cuisine choices; however, choosing the right smokehouse can take time. We have comprised a list of the top five barbeque smokehouses within driving distance of Music Road Resort. Each smokehouse has different flavors worth venturing to try after a fun day at our water parks!
1. Bennett's Pit Bar-B-Que
Bennett's (2910 Parkway, Pigeon Forge, Tn 37863), located a short one-point-seven-mile drive from the Music Road Resort, is a locally owned dive, and they baste the meat with their homemade sauce and then smoke it over hickory wood for up to fourteen hours, making it moist and flavorful. Their menu offers many different options for meat and sides, and the kid's menu with barbecue portions specifically for them and a couple of other options for those who may not like barbecue. They also have different options for sauces and serve them on the side so that you can try them all. The hours for Bennett's vary throughout the week and can be found with more information at, www.bennetts-bbq.com.
Tip! If you like burnt ends, Bennett's Pit Bar-B-Que has some of the best in town, along with coleslaw and garlic biscuits!
2. Boss Hogg's BBQ Shack
Boss Hogg's (1198 Wears Valley Rd, Pigeon Forge, TN, 37863) sits 2.9 miles from Music Road Resort. This short trek makes grabbing dinner easy and returning to enjoy a relaxing evening at the waterpark! They have an extensive menu of smoked meats, sides, and desserts. They also offer a lunch and kids menu, making it easy for the whole family to enjoy. The hours for Boss Hogg's are Monday-Saturday, 11 am-9 pm, and Sunday, 12 pm-8 pm. Visit www.bestbbqintown.com for more information.
Tip! Their Banana Pudding is so delightful that you will want to order extra to bring back. Good thing there's a refrigerator in the rooms here at the hotel and inn!
3. Corky's Ribs & BBQ
Corky's Ribs and BBQ (3584 Parkway, Pigeon Forge, TN 37863) is for you if you like Memphis barbecue. Corky's is also two point nine miles from the Music Road Resort and started in Memphis over thirty years ago. They slow cook their meats over Hickory wood and charcoal and then trim or pull the meat to their own specifications. If you're in a rush, they offer a drive-thru service that makes it easy to take fresh barbecue with you on a mountain picnic. They have an extensive menu, and that's not limited to adults! Kids have two special menus that have many different options to choose from as well. They are open daily from 11 am-9 pm. For more information, visit corkysbbqpf.com.
Tip! If you're looking for a nice refreshing drink but want ice cream, they offer tasty Ice Cream Floats with your choice of soda!
4. Calhoun's
Calhoun's (2532 Parkway, Pigeon Forge, Tn 37863) is a locally owned favorite and offers nine locations, the closest being point-eight miles from the Music Road Resort. Calhoun's not only provides barbecue, but they also have many other things on their menu, from burgers to salads. Calhoun's is the perfect place for the pickier eaters of the family. Their kid's menu is typical, with choices like chicken tenders and burgers, and the hours vary between weekdays to weekends. For more information, visit calhouns.com.
Tip! If you love Key-lime pie, Calhoun's has some of the best in the area. Leave room for a slice or two!
5. Preachers Smokehouse
Preachers Smokehouse, nestled in the heart of Sevier County, is 9.7 miles from Music Road Resort (2933 Pittman Center Rd, Sevierville, Tn 37876). Preachers' menu has many different Barbeque options sourced from local farms when available. Everything offered is homemade, from the fresh smoked meat (smoked on locally sourced hickory and apple wood) to the barbeque sauce (made from recipes written by the owner's son). Preachers Smokehouse is open Thursday- Saturday, 11 am-7 pm. You can find more information at preacherssmokehousebbq.com
Tip! Save room for dessert! Their Skillet Honeybun is exceptionally tasty!
No matter which smokehouse you try, we hope you thoroughly enjoy your experience and stay with us!