Top 5 Attractions within 1 Mile of Music Road Resort
Pigeon Forge brings in millions of visitors a year, and finding entertainment can be difficult. So here's our Top 5 Closest Attractions!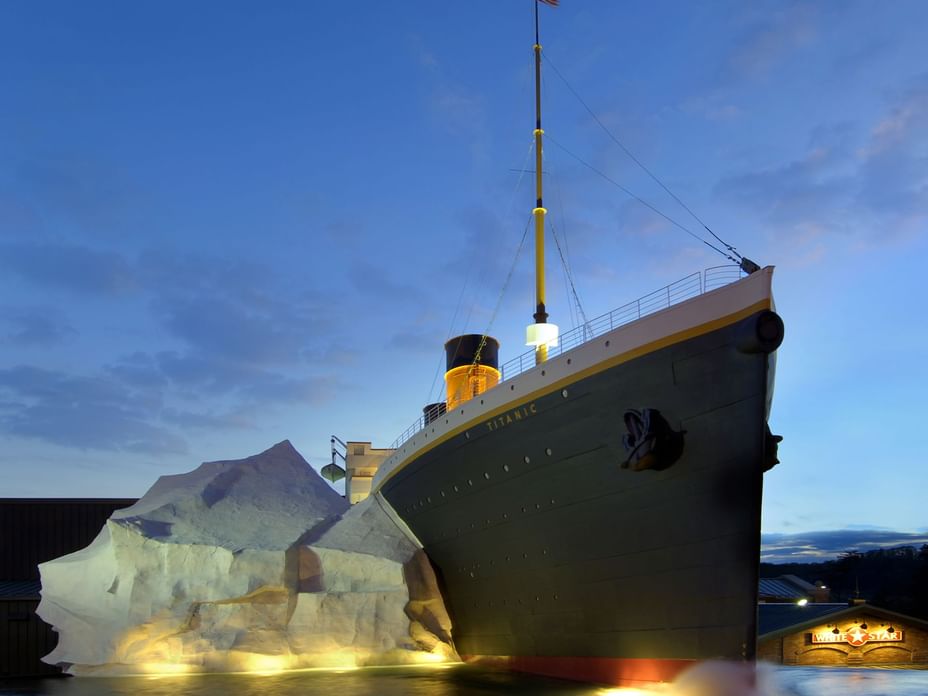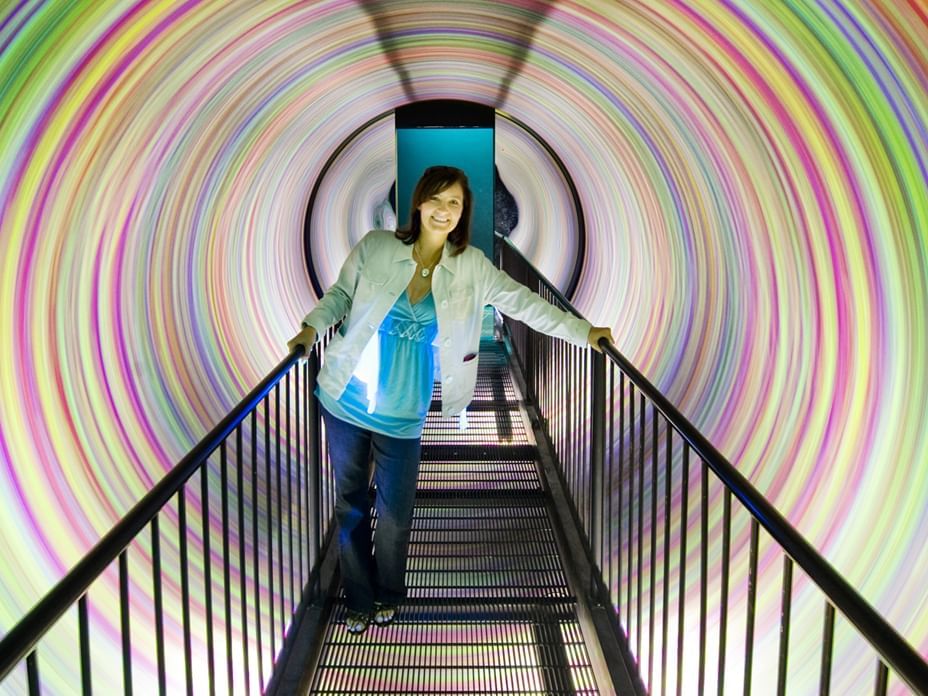 Music Road Resort is the perfect choice for your stay, as we offer two on-site water parks with sixty-foot corkscrew waterslides, two lazy rivers, two indoor pools that are open twenty-four hours, an indoor hot tub and outdoor kiddie pool at the Inn, and complimentary breakfast during your stay. These, paired with our central location, makes our resort the perfect vacation, but if this isn't enough, continue reading to see the top five attractions within one mile of our Resort.
1. Titanic Museum
Entering the Titanic Museum Attraction, you will be taken back in time as you receive your boarding pass of an actual Titanic passenger or crew member. During your self-guided tour, you will learn in-depth about these passengers and crewmembers as you view over four-hundred personal and private artifacts from the ship and the passengers themselves. The Titanic Museum Attraction also includes the ability to touch a real iceberg, feel twenty-eight-degree water, walk the hallways of the ship as well as the Grand Staircase, and try to stand on the sloping decks, giving you a real-life experience of what it was like on the RMS Titanic.
Tip! Having a reserved ticket may cut down on your time in line, and if you would rather listen than read, they offer an additional self-guided audio tour. To make reservations visit, www.titanicpigeonforge.com.
2. Wonderworks
Wonderworks is fun and educational for all ages. You will surely be wowed as you walk into the upside-down building. To enjoy the right-side-up portion of this fully immersive hands-on museum, you must first make it through the inversion tunnel. Once you make it through, you will be greeted with over forty-two thousand square feet of educational entertainment, boasting more than one-hundred challenging hands-on exhibits. To see if Wonderworks is right for your family, visit, https://www.wonderworksonline.com/pigeon-forge/
Tip! This attraction is great for children as their hands-on exhibits are as educational as fun. To see if Wonderworks is right for your family, visit, www.wonderworksonline.com/pigeon-forge
3. Hollywood Wax Museum
This museum takes you through a cityscape with King Kong on a high rise. As you enter, you will be awed by how realistic the sculptures look in their respective sets. You can stand on the red carpet with your favorite A-list stars and use fun props and costumes for some of your new favorite pictures. You will almost forget that these realistic wax figures aren't real. Each set has information about the stars allowing you to get to know them better.
Tip! Be sure your camera has a full charge and enough space to collect all the pictures you want to take! For more information, visit, www.hollywoodwaxentertainment.com/pigeon-forge-tn-attractions/hollywood-wax-museum
4. Pigeon Forge Snow
It's Summertime in Tennessee, meaning sweltering heat. If you are looking for something to cool you down in addition to spending time at our water parks, this is the place to go! Pigeon Forge Snow is America's first indoor snow facility that offers real snow year-round. The indoor temperature remains around sixty to seventy degrees, so you will not need any heavy coats. The snow is made of water and does not have any additives in it. In addition to their snow tubing hill, they have a snow play area where you can make snowballs or build snowmen.
Tip! Skip the line by signing an online waiver at www.pigeonforgesnow.com.
5. Rowdy Bear's Smoky Mountain Snow Park
Rowdy Bear offers many different options for fun; from their Summer outdoor tubing hill to their avalanche coaster, they offer something for everyone. Their one-of-a-kind outdoor tubing experience spans over five hundred feet, reaches up to thirty-five miles an hour, and features a seventy-foot drop for added excitement. They offer solo and family rides with up to three people, allowing you to experience the fun together. In addition to their tubing, they also provide an avalanche coaster where you can control your speed, an outdoor axe throwing for people ten and over, and more!
Tip! If you are traveling with children and they need a break from all the excitement, Rowdy Bear's Snow Park does offer a playground for them to play on so your family can enjoy your time. You can visit www.rowdybearmountain.com to learn more.
With attractions so close to the resort, it is easy to come back to your room or our water parks for snacks or a break. We look forward to hosting you and your family and know that any of the attractions you may choose will offer memories to remember for years to come.