Smoky Mountain Adventuring 101
Getting out and adventuring is only half the fun with all kinds of sights to see, Music Road Resort is sharing some short hikes to jump start your adventure!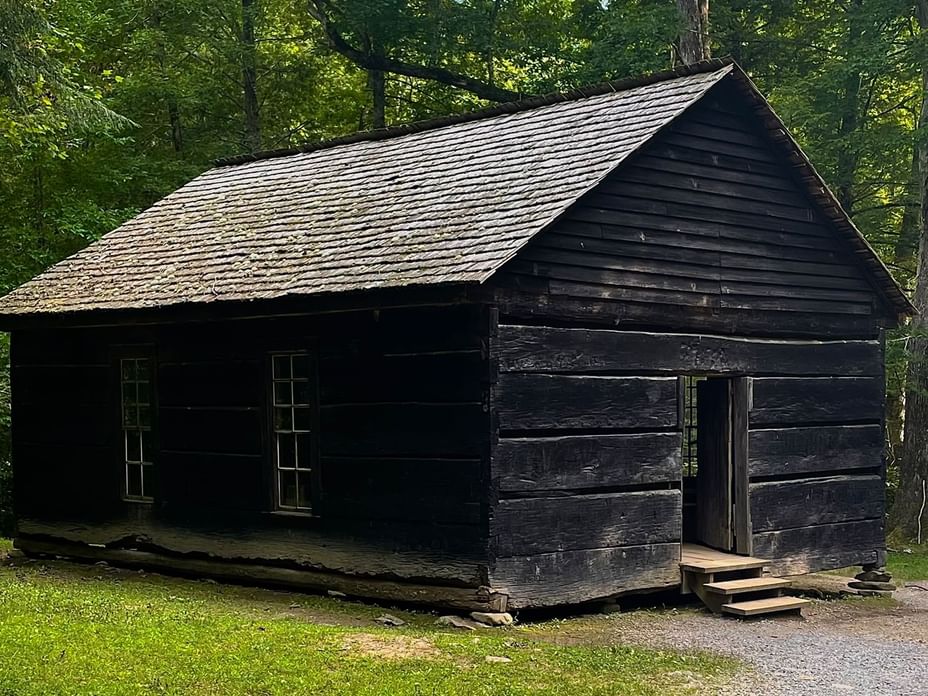 If you have never been to the Smoky Mountains and are looking for scenic hiking trails, you've come to the right place. There are many options for hiking, with close to eight hundred miles of trails. Below you will find a few short hiking trails and some things to remember before you head out on your adventure!
Sugarlands Nature Trail
Located just up from the Sugarlands Visitor Center, this point-five-mile paved loop hike is wheelchair and stroller accessible. Taking less than thirty minutes to complete, you are sure to enjoy the thick canopy, sounds of the nearby (and moderately accessible) river and the old chimney's left behind from the original settlement located here. During the spring, wild Trillium tends to show off in different variations along with other wildflowers. This is a great starter hike if you are looking for something simple yet a little more on the adventurous side.
Tip: If you look closely, you might find bear prints hardened into the cement path nearer to the river!
Cataract Falls Trail
Cataract Falls is a three-quarter mile round trip hike starting at the Sugarlands Visitor Center. This trail is perfect for kids as it starts off paved, turns to gravel, and then into a traditional trail as it follows and crosses Fighting Creek. As the trail comes to an end, you come to a twenty-five-foot waterfall with dense vegetation surrounding it. This is a great place to cool off during the hot summer days, as little spots throughout the trail make the water easily accessible.
Tip: If you do not want to hike from the visitor center, there is another trailhead located behind the National Park Headquarters, making it a short point one-mile hike.
Little Green Brier Gap Trail
This trail offers everything from foliage to history! This two-point six-mile hike is rated easy with an elevation gain of two-hundred-eighty-five feet. Starting at Metcalf Bottoms, you will hike up to the Walker sister's cabin by crossing a river and passing the old Green Brier Schoolhouse and cemetery. With all the history of this area, you will be taken back in time as you enter the schoolhouse and walk the property of the once-active farm.
Tip: Pick up a copy of "The Walker Sisters" from one of the local visitor centers to read this area's history!
Laurel Falls Trail
Laurel Falls is located three point five miles from Sugarlands Visitor Center. This is the longest paved hike in the smoky mountains and one of the busiest. Though paved, the pavement can be rough, uneven and does not extend the trail's full length. There are also steep sections, which can become slippery in wet weather. The roundtrip hike to the falls is two point six miles, is considered a moderate trail, and takes roughly two hours depending on how fast you are hiking and how long you stay to enjoy the falls.
Tip: The parking for this trail is located at the trailhead; once full, there is no immediate parking nor parking allowed on the sides of the road.
Remember:
Be sure to purchase a parking pass at any of the visitor centers in the National Park. You are required to have one if parking anywhere for longer than fifteen minutes or do not have a handicap plaque.

Know before you go! Look up the hikes you choose (to ensure they are okay for you and your party), or visit the local visitor centers to get a map.

Always be prepared before going on your adventure! Adequate food, water, a first aid kit, a flashlight, and extra batteries are necessities for any hike.

The Great Smoky Mountains are a refuge for wildlife. The National Park Services request maintaining at least seventy-five yards distance during any wildlife encounter. This provides safety to both you and the animals.

Remember to stay on your trails. Off-trailing can become dangerous in many different aspects and can hurt the environment.

Some of these trails can get busy, so we recommend an early start so you can enjoy your hike.

Rocks around and in waterways and waterfalls can be very slick, making them dangerous to climb.

Pets are not allowed on most trails in the Smoky Mountains National Park; the National Park website is a great place to find more information on traveling into the Smokies with pets.
Additional Information on the Great Smoky Mountains National Park:
How to be prepared in case of a Bear encounter:
Adventure Planning and Guided Hiking:
https://friendsofthesmokies.org/