Water Parks
Hotels in Pigeon Forge with Water Parks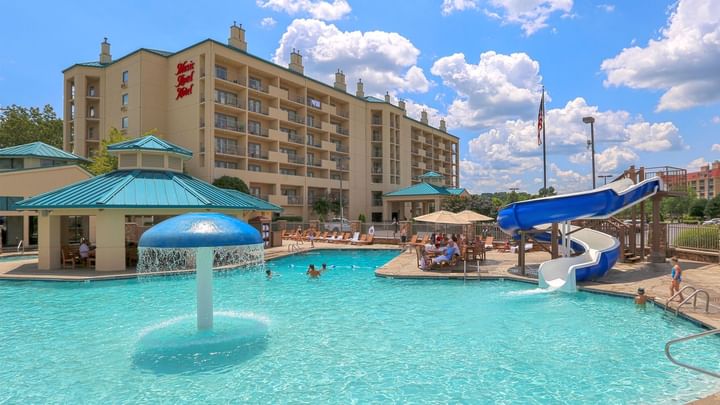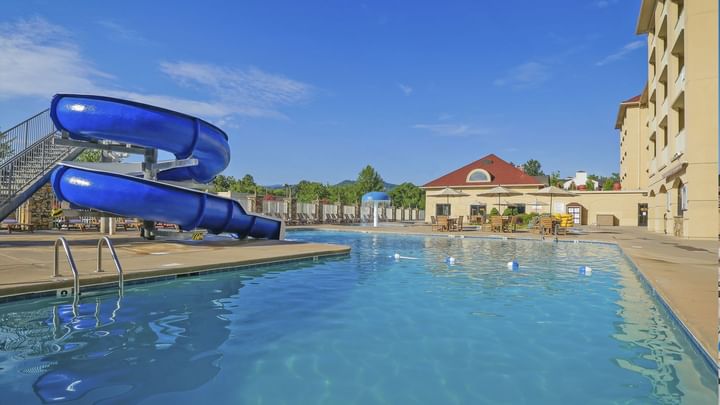 One of the best things about staying at Music Road Resort is that we have really fun water parks for our guests!
Water parks are guest only, and both are open from 9am until 11pm. There are 60ft corkscrew slides that everyone absolutely loves! They flow right into large pools of refreshing water. The water parks also have relaxing lazy rivers to float around in all day to your leisure, and mushroom fountains that pour water over you, just like a waterfall!
Why people love staying at our Hotel with Water Parks
Our Pigeon Forge Hotel with water park allows guests to not only treat themselves to no lines, no crowds, and no driving out somewhere.
It's just Stay & Play all the way!