The Pines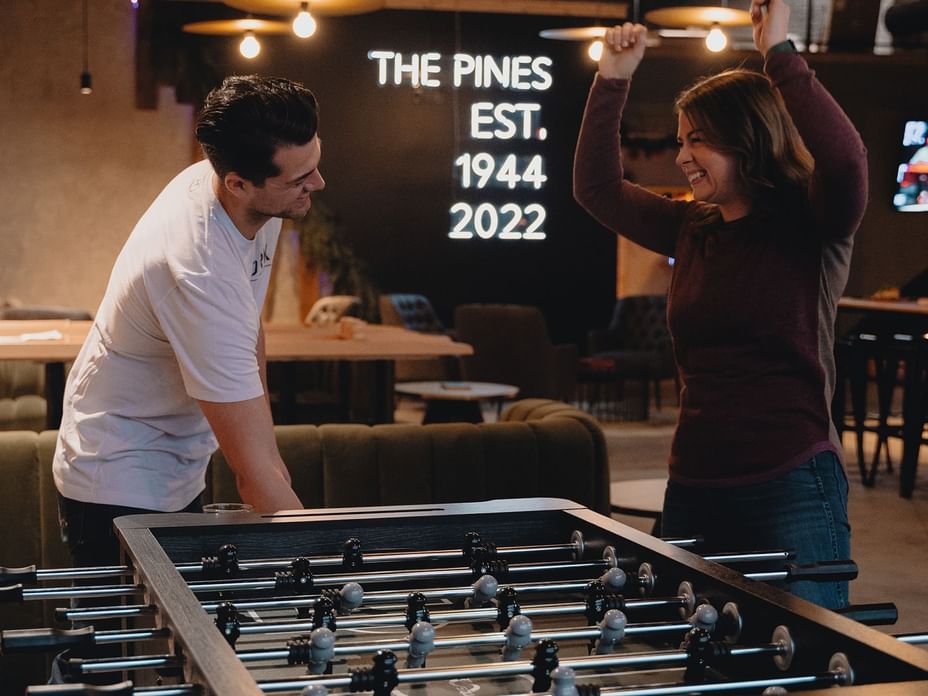 Experience the entertainment roots of Sevierville, Tennessee, at The Pines Downtown restaurant and entertainment theater. This local icon and nostalgic social corner, located in Historic Downtown Sevierville, TN, originally opened in 1944 in Sevierville, Tennessee as a theater hosting western movies by day and famous entertainers and events, such as Dolly Parton's first gig by night. Eventually, the Pines Theater in Sevierville, TN, closed its doors, and the large Sevierville building was repurposed. The final time this Sevierville, Tennessee building sold, the Pines Theater Downtown reopened its doors to create more history in 2022 as both a restaurant and an entertainment hub in the heart of Sevierville, TN, for locals and travelers alike.
The Pines in Downtown Sevierville, Tennessee, was sure to give credit to the previous years of Western movies and live entertainment with incredible murals by local artists that their guests can enjoy. In addition to their ode to the remarkable history of The Pines, Sevierville, surrounding areas like Pigeon Forge, and the Great Smoky Mountains, this hidden gem in Historic Downtown Sevierville, offers a wide variety of competitive activities. Try your hand at trivia night, live karaoke, duckpin bowling, retro video games, snookball, and more!
If you work up a competitive appetite, don't worry - their diverse kitchen and full bar offer a wide variety of food and drink options to satisfy every craving. Their specialties include the Ticket starter tots, Golden Curtain Cuban, and their house-made Pies! The Pines Downtown in Sevierville, Tennessee, is only open Tuesday through Sunday, but they make the most of their schedule by hosting additional events like trivia nights and karaoke. Plus, their location in downtown Sevierville makes it a convenient stop for those traveling to and from Pigeon Forge, which is just under five miles away from Music Road Resort, centrally located in Pigeon Forge. For more information about The Pines in Historic Downtown Sevierville, visit www.thepinesdowntown.com.