Convention Center
Plan the Perfect Pigeon Forge Event
The Convention Center at Music Road Resort has been organizing, hosting, and providing events in Pigeon Forge, TN since 1998. We provide customizable solutions for the event type you're interested in planning, along with professionalism, experience, and Southern hospitality.
Services
In addition to our 14,000-square-foot Convention Center, we offer delicious, catered food, A/V equipment, flexible event space, and much more!
Prices are subject to change. Prices on menu will be charged on your banquet event orders unless the item has been included in writing on your contract.
Event Space
Music Road Resort provides exhibition areas for the organization of many different types of events, each with their own layouts or locations. At Music Road Resort, many customized solutions can be created. Our dedicated team will work with you on crafting the optimal event space for your needs.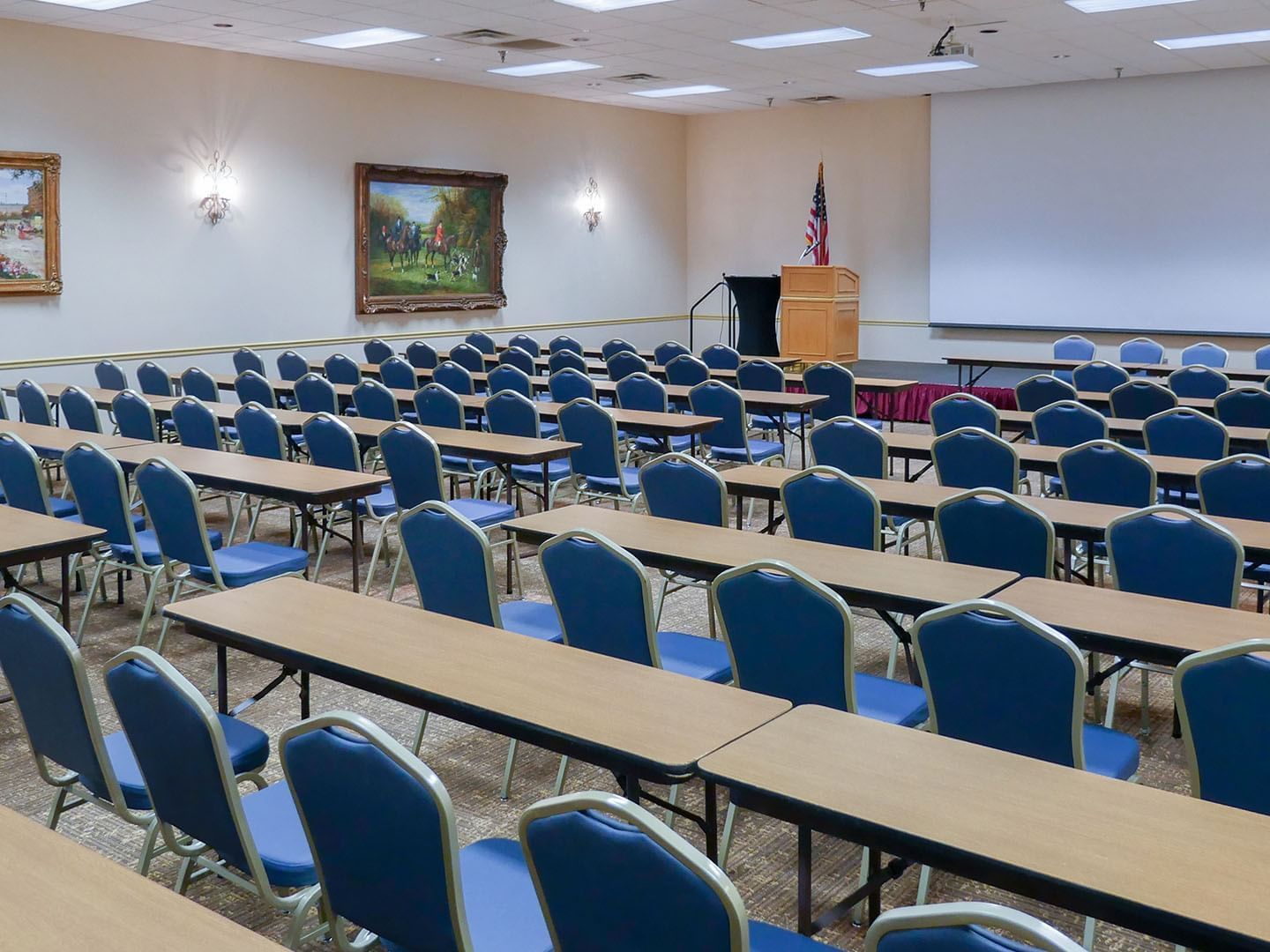 Classroom
This is what we call a Classroom setup in our Quartet room (4 rooms as one). The Quartet is very spacious, able to hold 432 attendees.*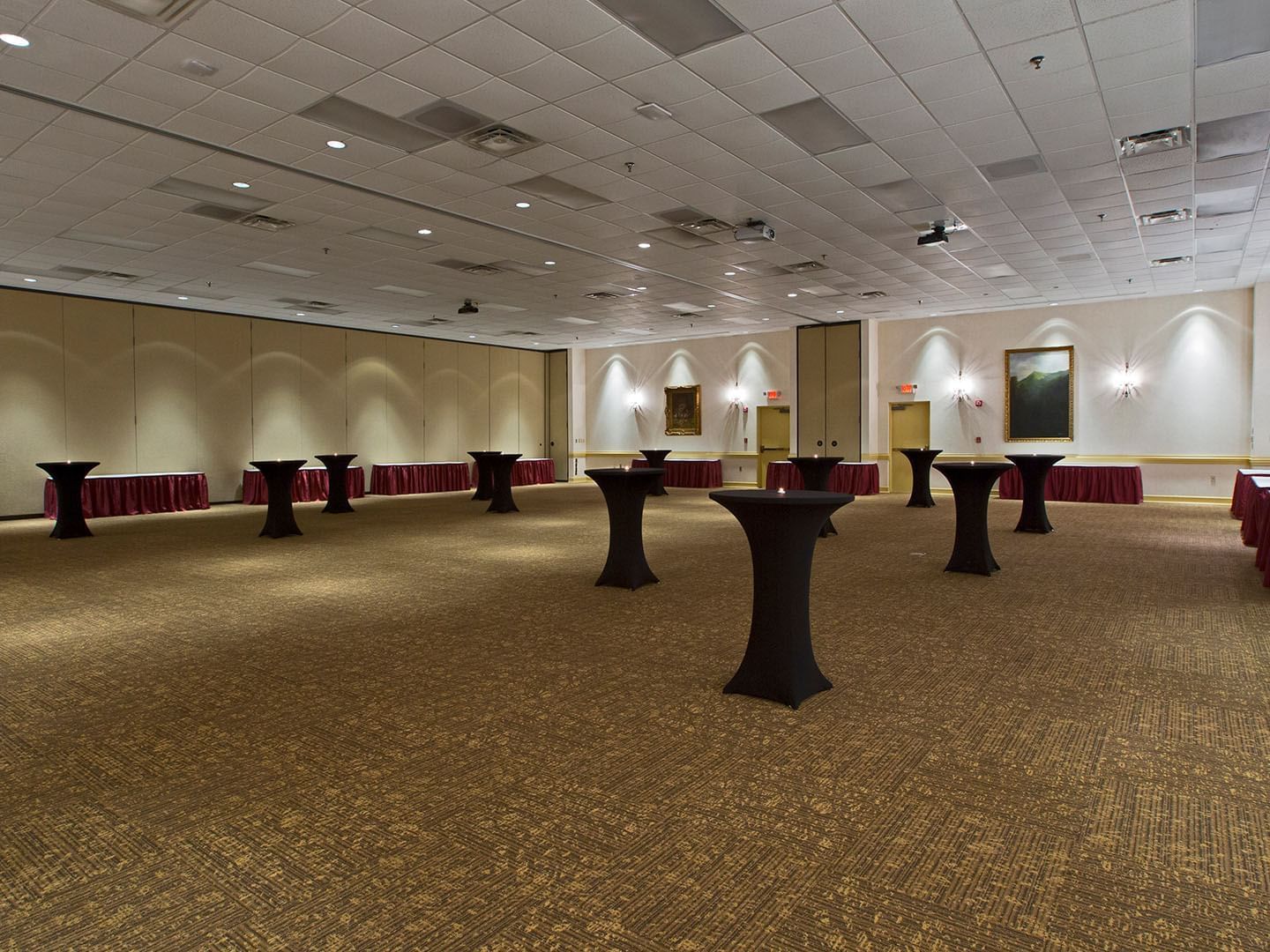 High-tops
This is half of our full Quartet room with high-top tables in place. Great for socializing before an event.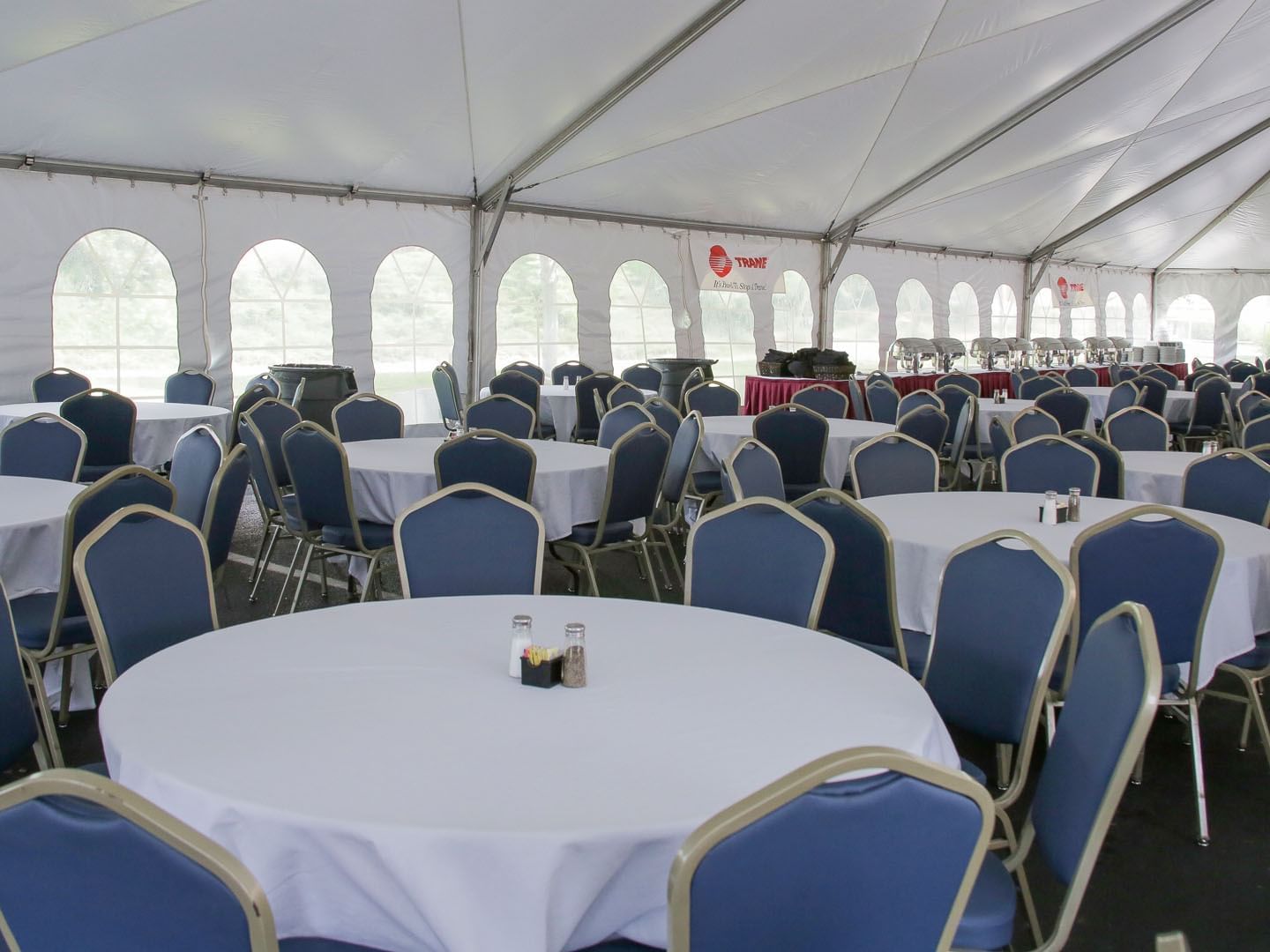 Outdoor Tent
Have your corporate event in an outdoor setting, especially enjoyable in Spring or Fall.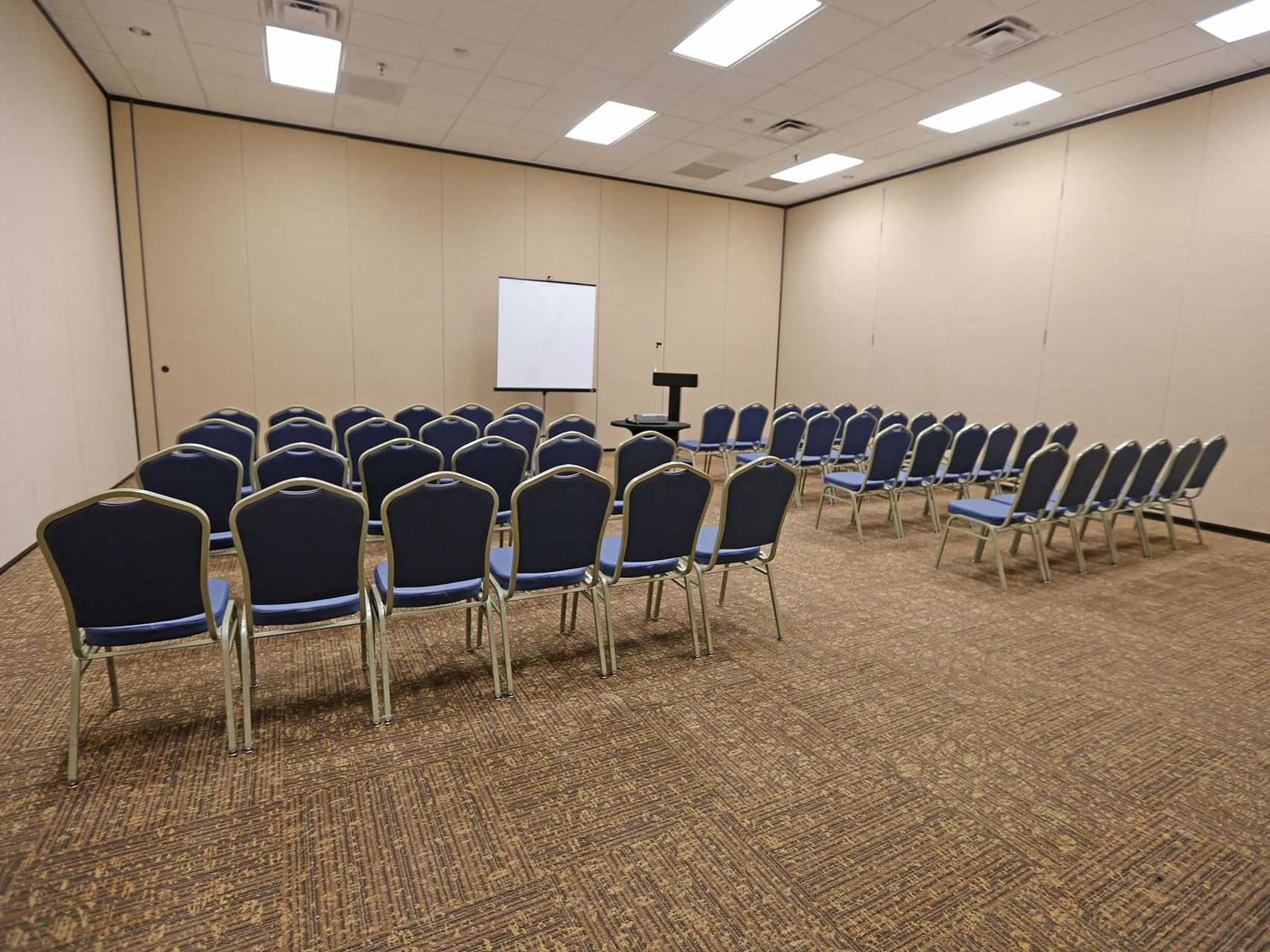 Theater
This is our Theater setup in the Guitar room, and this will accommodate 48 attendees.*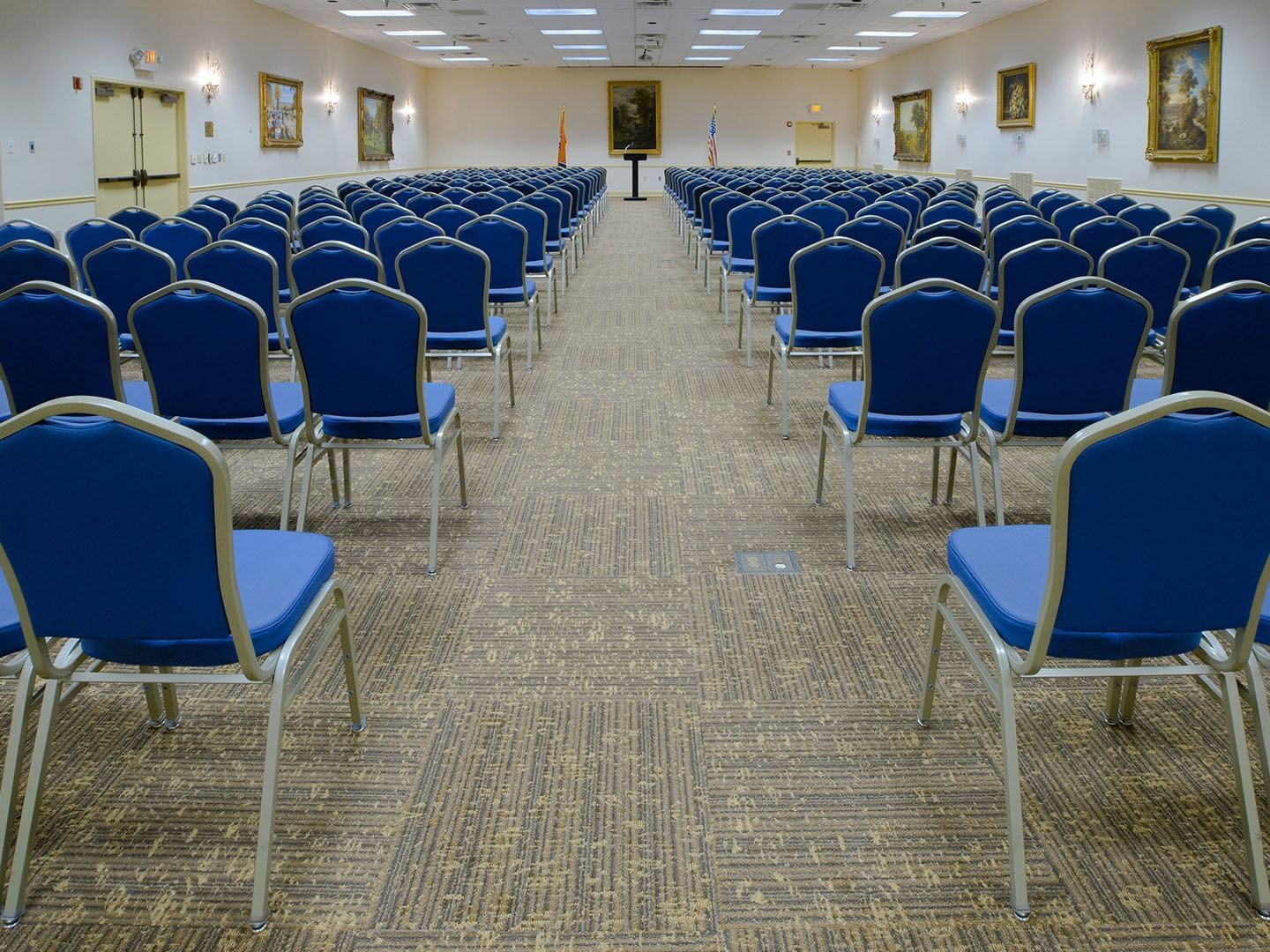 Theater
This is what we call a Theater setup in our Duet room which is two smaller rooms with divider removed. It's able to hold 346 attendees.*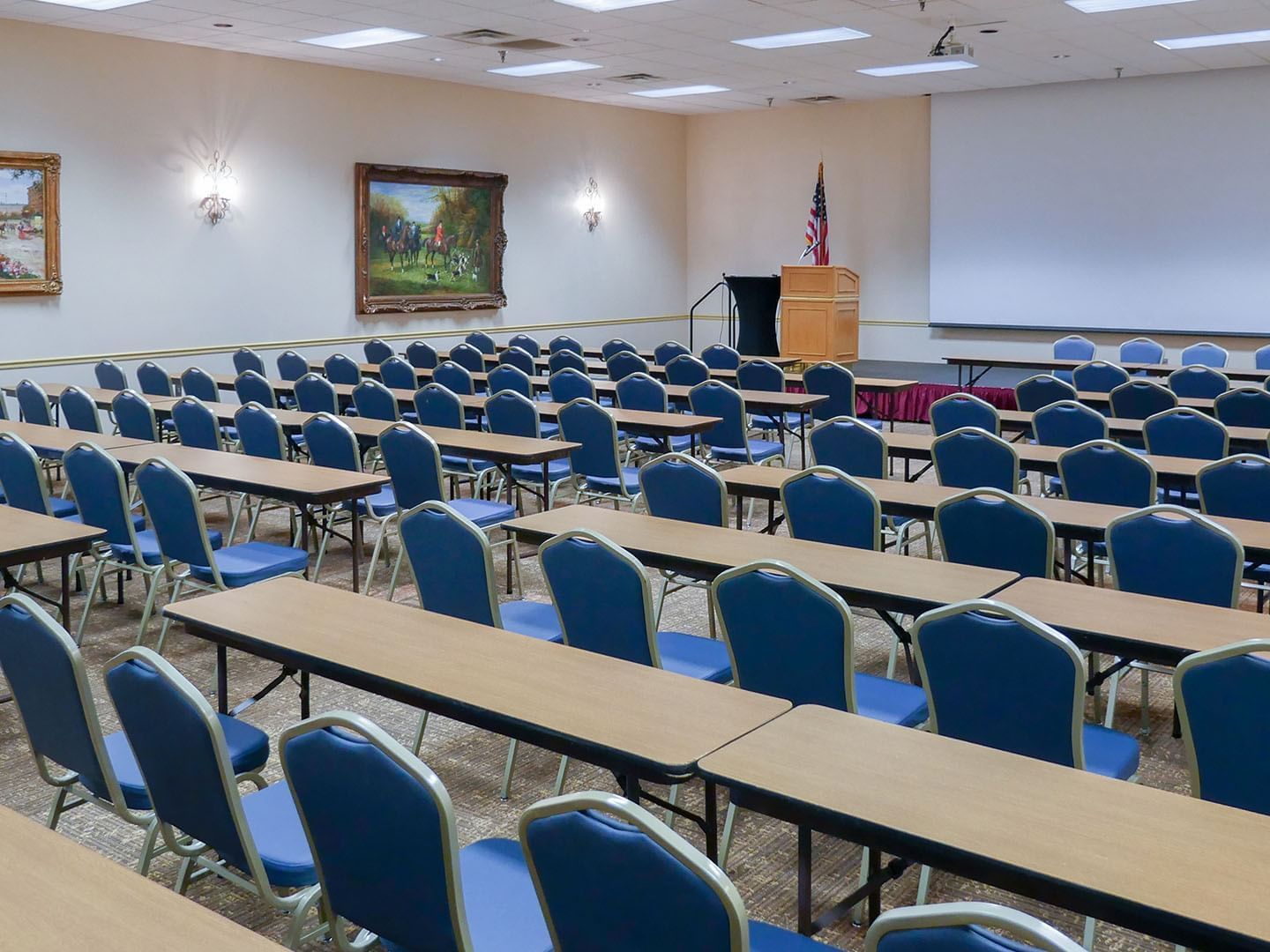 Classroom
This Classroom setup is in our Duet room which is 2 rooms as one. This can have up to approximately 258 attendees.*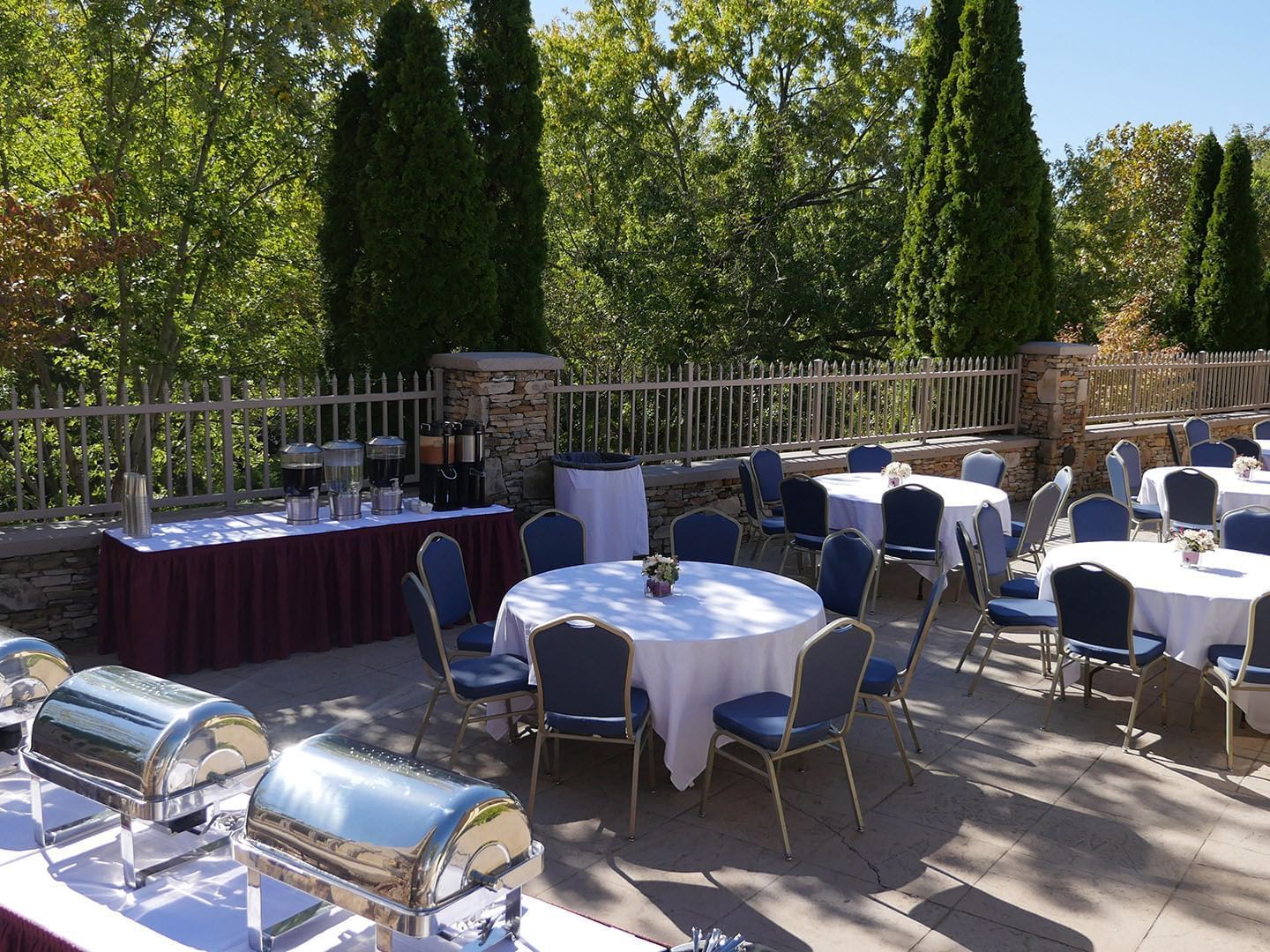 Terrace
Rounds and catering can be arranged for small groups to gather on our Riverside Terrace.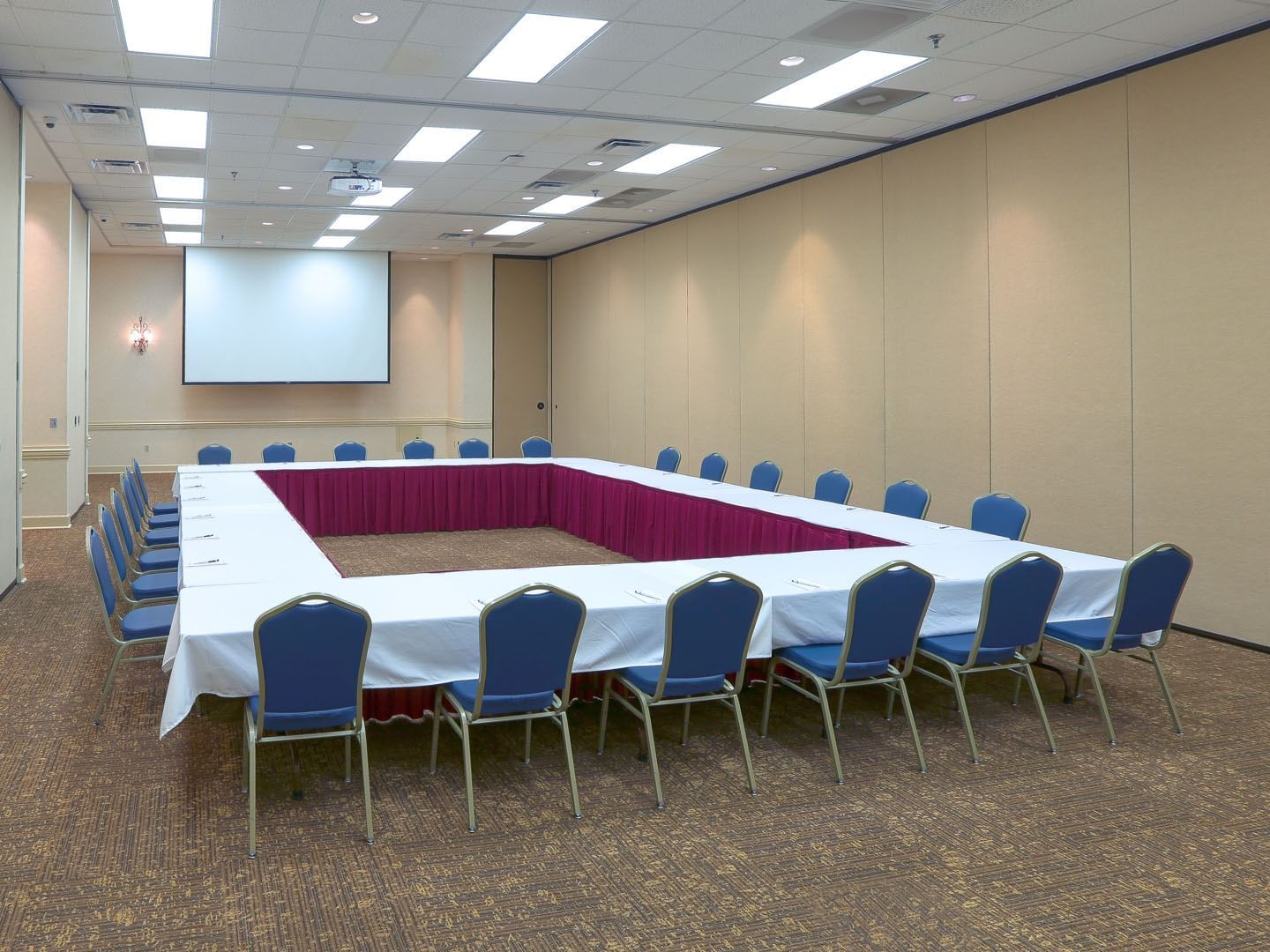 Hollow Square
This is the Hollow Square setup in the Cello room layout.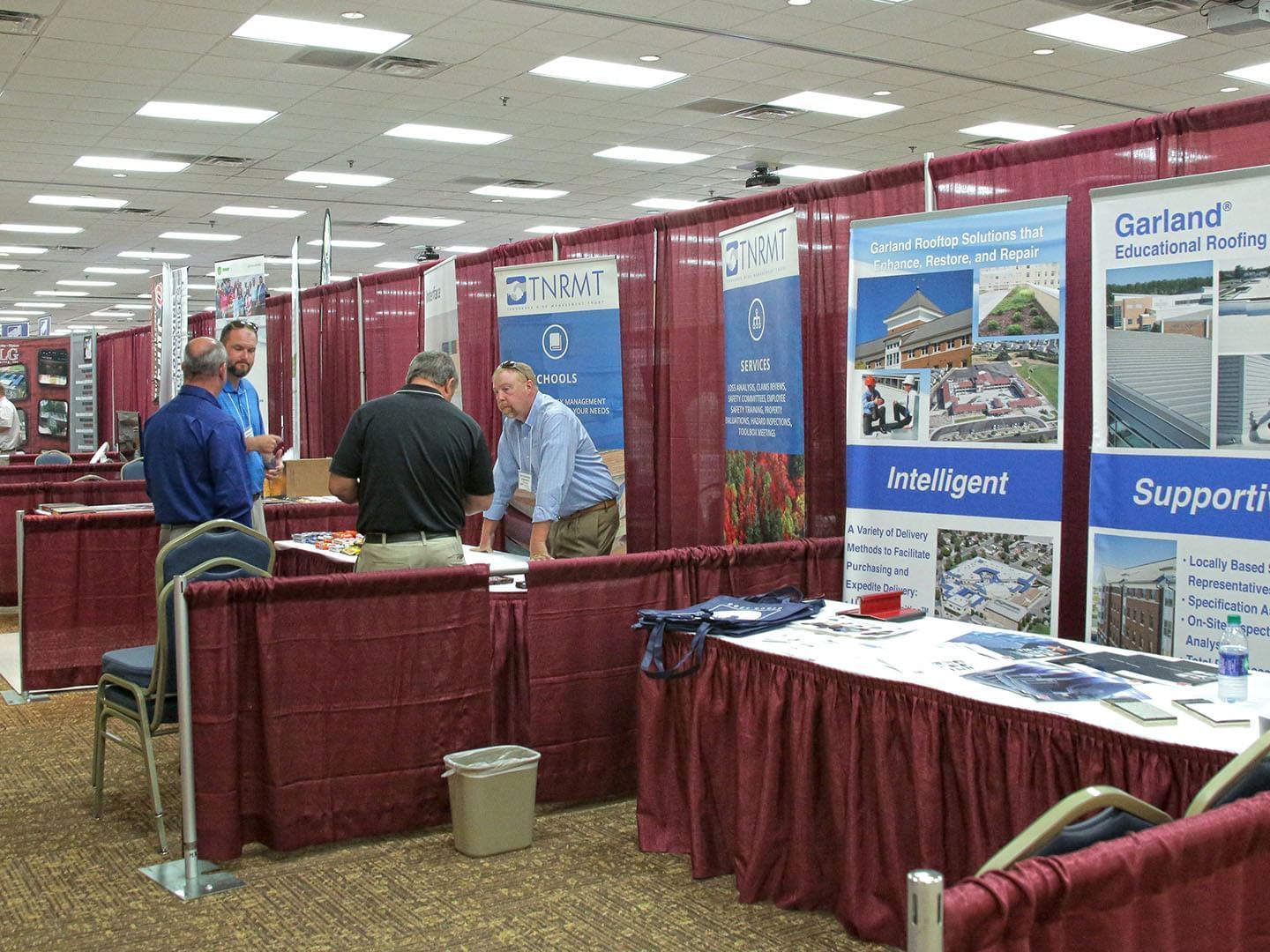 Tradeshow
Ideal for Tradeshows, our Quartet is 4 rooms as one. You can add on more rooms of different types and sizes to meet your needs.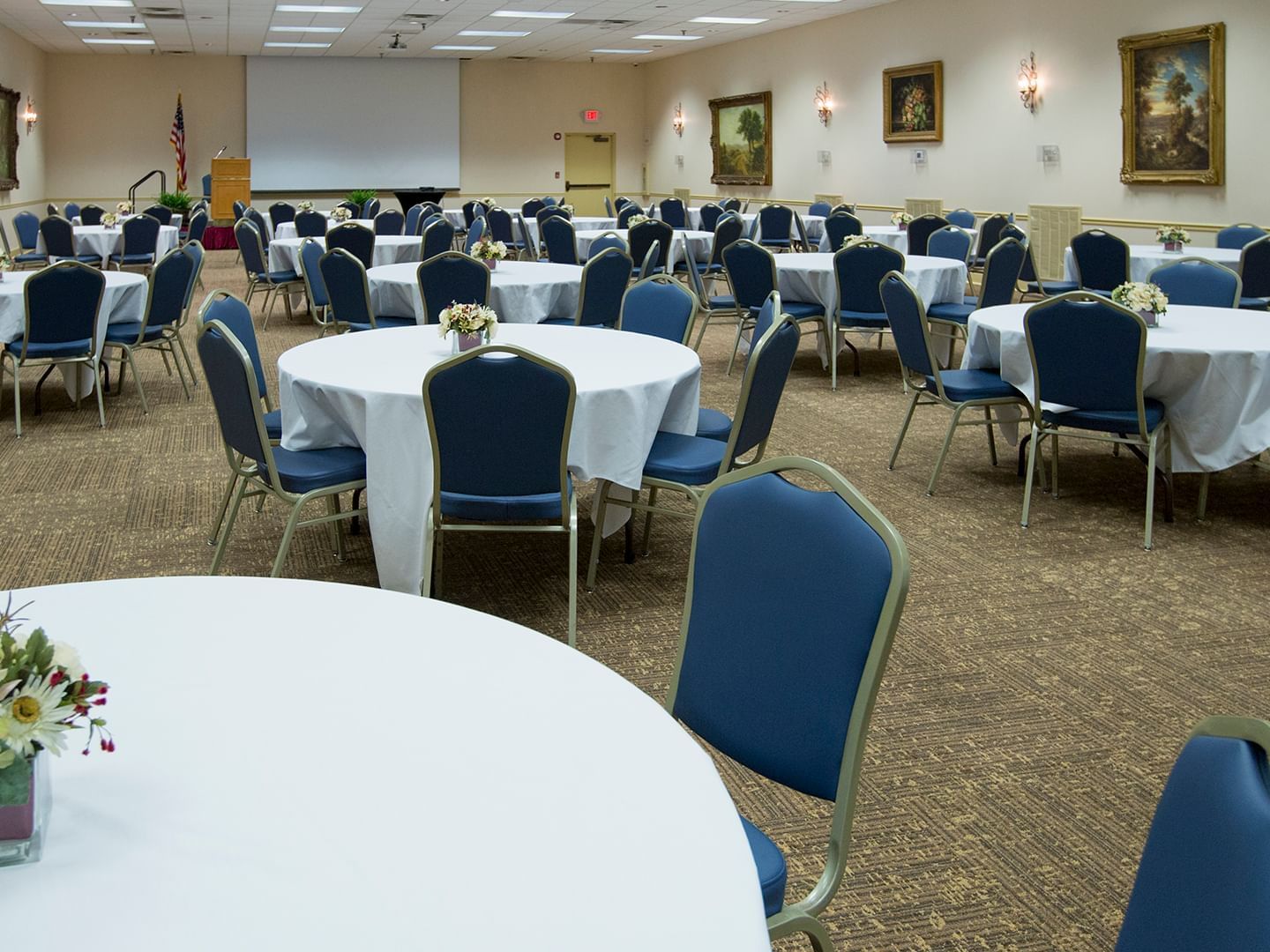 Rounds
Perfect for catered events like weddings, reunions, groups, dinners, and more. This is in our Duet room which holds up to 256 tables.*
*Numbers of attendees or Rounds may vary due to different final layouts. Work with our dedicated Sales Team to create the best layout for your event.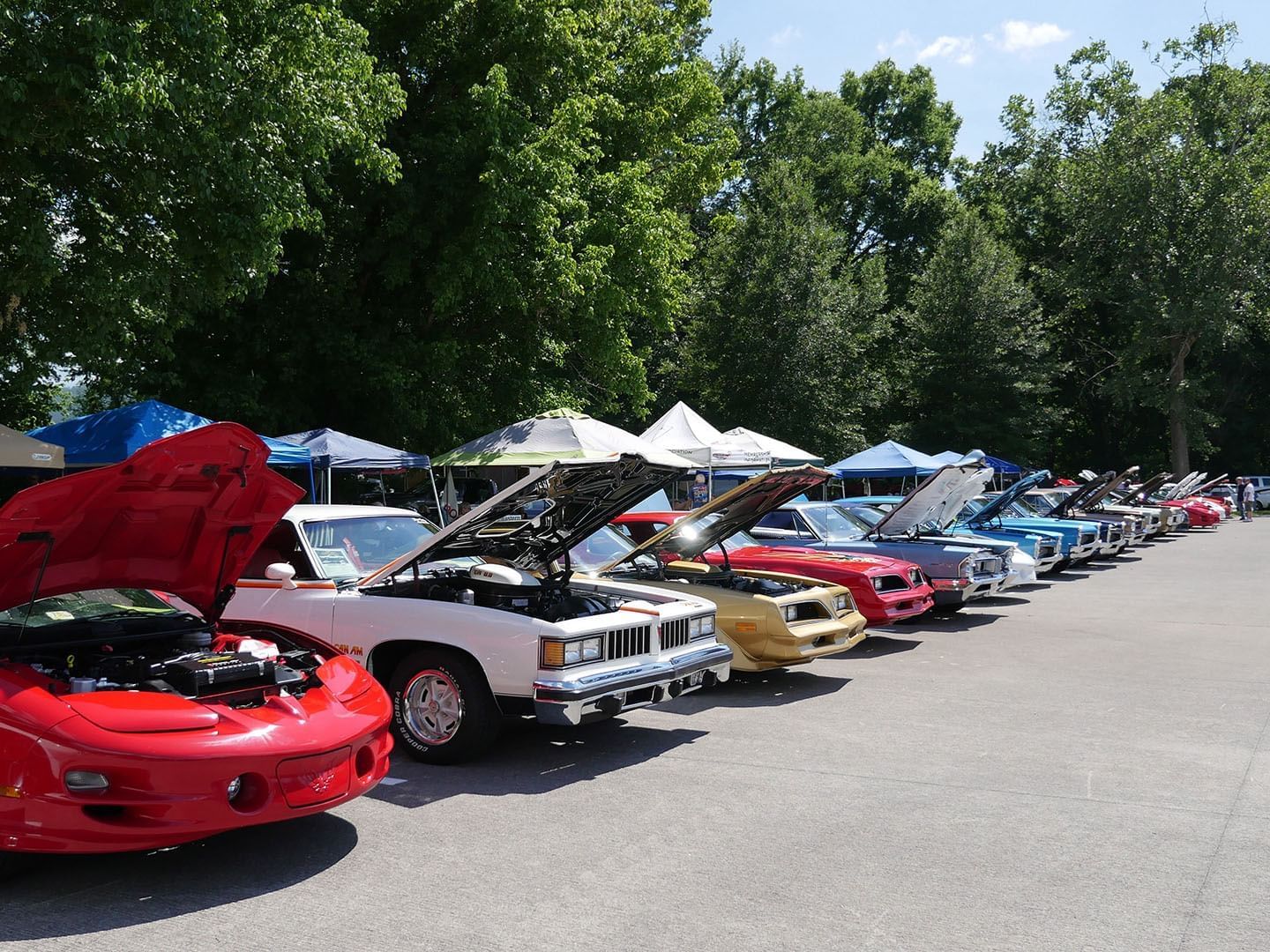 Riverside Lot
The Resort has a large outdoor lot that is along the peaceful Little Pigeon River.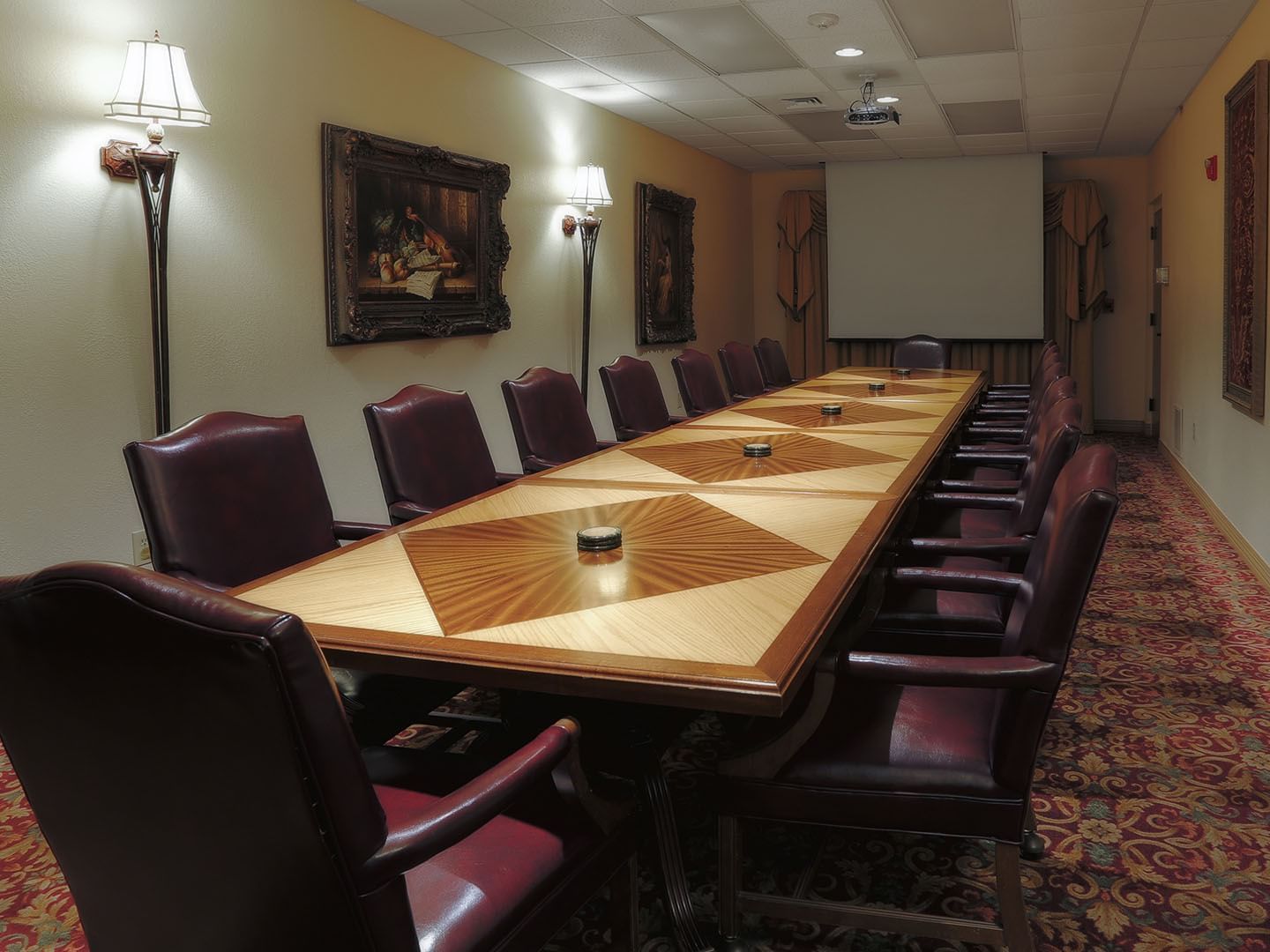 Piccolo Board Room
The Piccolo Board Room is perfect for meetings with 16 or fewer attendees.
Would you like to speak with someone?
Call our Sales Team at 1-877-272-3983.
We are available from 8am - 3pm, Monday through Friday.