All Treats, no Tricks, for Halloween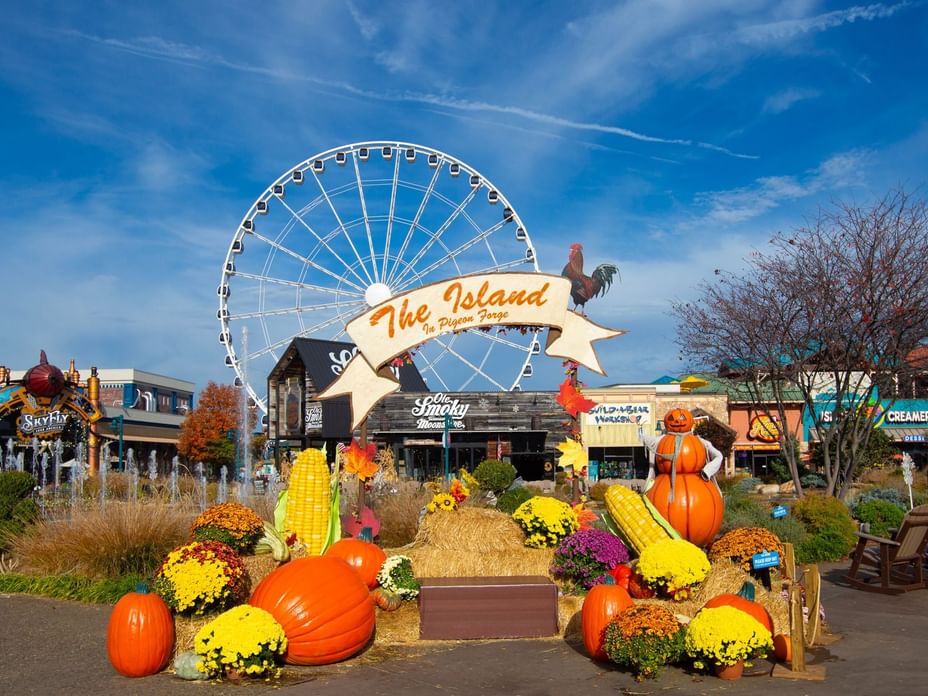 As Halloween approaches, families are gearing up for one of the most exciting events of the year - trick or treating! If you're looking for a place to stay during this spooky time of year, Music Road Resort has got you covered. Below, you will find the list of local trick-or-treating events, free for everyone to enjoy on Halloween, Tuesday, October 31, 2023!
Ripley's Aquarium of the Smokies Karnival Kickoff - Gatlinburg
The Aquarium is hosting its 16th Annual Trick or Treat Kickoff Karnival on their Plaza from 11 a.m. - 3 p.m. This event, sponsored by Ripley's Haunted Adventure, Pepsi, and local vendors, provides games with prizes, food, candy, and, of course, a costume contest! There will be opportunities to win larger prizes from paid games that cost fifty cents each, which Ripley's will donate to the Forgotten Child Fund.
Trick or Treat at the Island - Pigeon Forge
Enjoy free Trick or Treating at The Island from 5 p.m. to 7 p.m. The Island is home to over 40 unique retail shops and local boutiques, many different options for fun experiences like their Wheel and Arcade, and numerous eateries. You can also enjoy sitting and watching the water show by their spectacular fountain, which might even turn a little spooky for Halloween! The Island provides an excellent way for your family to enjoy Halloween festivities.
Gum Stand Baptist Church Trunk or Treat - Pigeon Forge
Gum Stand Baptist Church, located on Veterans Blvd, is hosting its annual Trunk or Treat Halloween night, 6 p.m. to 8:30 p.m. This event will include food, bounce houses, and themed cars to enjoy while you get candy!
The Sevier County Sheriff's Block Party - Sevierville
The Sevier County Sheriff's Office offers a free and safe environment for families to spend their Halloween. This year's Spooktacular Block Party will be held on Tuesday from 5:00 p.m. to 8:00 p.m. Location to be determined. This "Spooktacular," provided by Sevier County Sheriff's Office, children will have the opportunity to trick or treat with local fire, police, EMS, government agencies, and special business partners that work within Sevier County.
No matter where you choose to trick or treat, it's sure to be a memorable experience for the whole family. And with Music Road Resort as your home base, you can relax and enjoy all the fun that Sevier County has to offer. Book your stay today and get ready for a spooktacular Halloween!