6 Unique Shops You Will Want to Explore!
Shops in Pigeon Forge and Sevierville, TN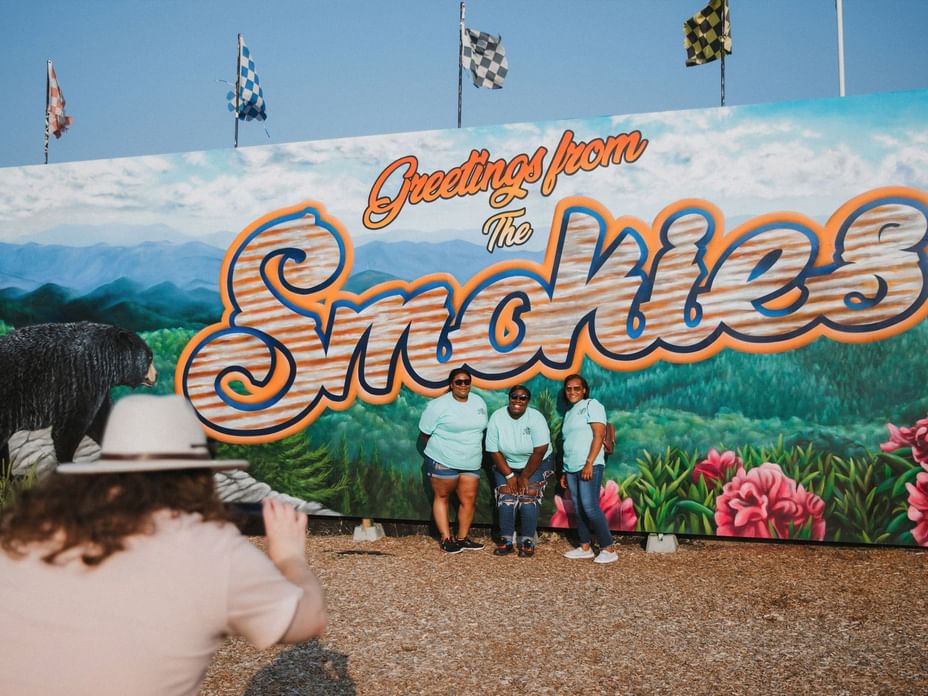 When it comes to shopping there are thousands of options in Sevier County, but how do you know which ones are the best?
Whether you want to shop till you drop at Tanger Outlet's or want to find some exclusive cozy places, there is something for everyone. Below you will find seven locally owned shops you won't want to skip out on during your fall excursions!
1. Jolene's on Bruce St.
With Dolly Parton born and raised in Sevier County, you can see her legacy everywhere. The newest place is Jolene's Boutique on Bruce St., (112 Bruce St. Sevierville, TN 37862) This gem hosts a plethora of one of a kind Dolly inspired inventory as well as offering cute boutique clothing, earrings, and so much more. You can find their online store at jolenesonbrucest.com.
Tip! After getting all your goodies from Jolene's on Bruce, head over to the famous Dolly Statue located at the center of the Sevier County Courthouse for a picture!
2. The Old Mill General Store
Entering through the original door of The Old Mill, peppered with tacks and nail heads, you will be taken back in time. When the Old Mill was originally created the door was where all the notices for the town got posted, reminding us that The Old Mill was a common news outlet for many in Pigeon Forge. In present time, this piece of history is still a working grist mill and shares a spot with the General Store, offering fresh ground grits, corn meal, and unique gifts, which has become a staple in many vacations today. To find out more about the Old Mill General Store visit, www.old-mill.com.
Tip! Enjoy learning the history of The Old Mill while you're in the General Store, but don't forget to try their food at the restaurant!
3. A Long Story Short Co.
This cozy giftshop and bookstore is in the Old Mill District in Pigeon Forge. They offer an assortment of goods like steampunk décor, rare and hard to find books, crystals, and more. If you have a bookworm or collector in the family, this is the spot for them! There is something for everyone to find. Learn more at www.facebook.com/alongstoryshortco.
Tip! Head to the bookstore after enjoying breakfast at the Old Mill, a local favorite!
4. Moon Pie General Store & Original Book Warehouse
If you get a craving for an RC Cola and Moon Pie, this is the place for you! Moon Pie General Store and Original Book Warehouse is a unique spot to find anything and everything from old fashion candy and drinks, bakery fresh moon pies and products, nostalgic gifts, and books. If you're looking for a well-rounded store for unique gifts and books, this spot is for you! You can find them at 3127 Parkway Pigeon Forge, TN 37863. Learn more at moonpieinthesmokies.com.
Tip! Moon Pie General Store allows you to mix and match boxes of the flavors!
5. Country Barn Gift Shop and Selfie Park
This gift shop has many different options from handmade gifts to Great Smoky Mountain memorabilia. This location is great for the whole family, especially if you're looking for matching PJ's! You may be asking, "What is a selfie park?", well let us tell you! This is the United States first outdoor park designed specifically for taking selfies! They have different props and backgrounds painted by local artists like, muralist Megan Lingerfelt, that will make your Instagram and Facebook feeds pop! You can find more info about Country Barn Gift Shop, Selfie Park, and talented artists at www.countrybarngiftshop.com.
Tip! Enjoy going through the gift shop first and then out to the selfie park! Be sure to have enough space on your phone to grab all the pictures you want!
6. Three Bears General Store
If you're looking for somewhere that the entire family can enjoy, this is your spot. Three Bears has an impressive forty thousand square feet of fun, shopping, and sweets. This is a one stop shop for make-your-own-bears, a family size arcade, an eleven-scene old time photo, and you don't want to miss out on the fudge and ice-cream counters! You could spend an entire day of shopping through Pandora, Simply Southern, Tervis, and more or break up with all the other fun there is to offer. You can't go wrong with anything you choose to do at Three Bears! Find out more at www.threebearsgeneralstore.com.
Tip! Add even more to your adventure at Three Bears General Store with gem mining at Pigeon Forge Gem Mine too!
Pigeon Forge is so diverse in their entertainment, shops, and eateries that there is something here for everyone. To make your vacation even sweeter, stay with us in the heart of Pigeon Forge at Music Road Resort! Our Resort offers two seasonal outdoor waterparks, two indoor pools, a hot tub at the Inn, two game rooms, and so much more. Book your stay today!