5 Reasons to Choose our Premier King Suites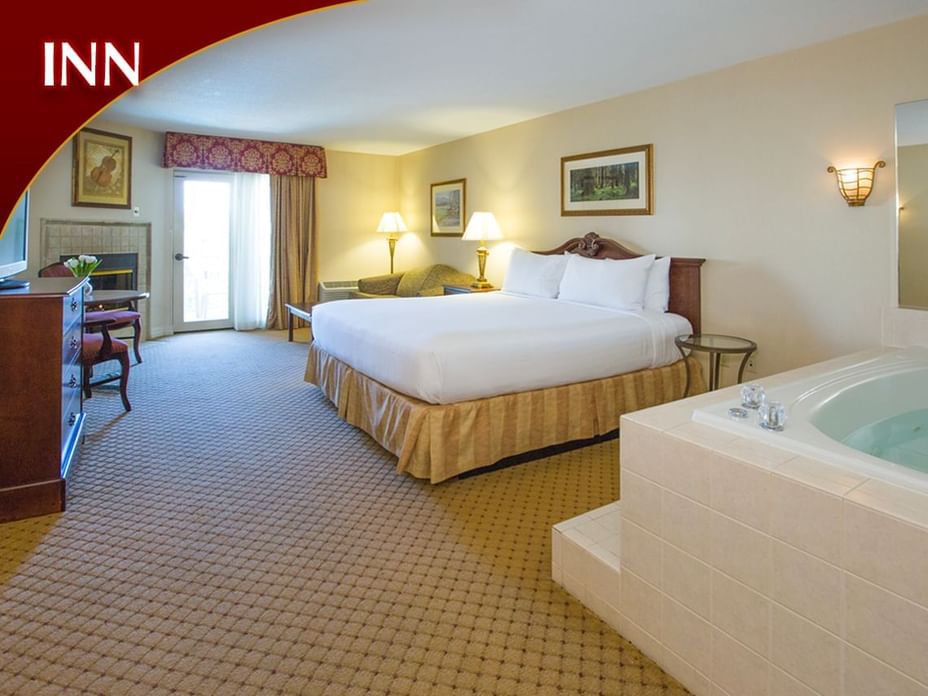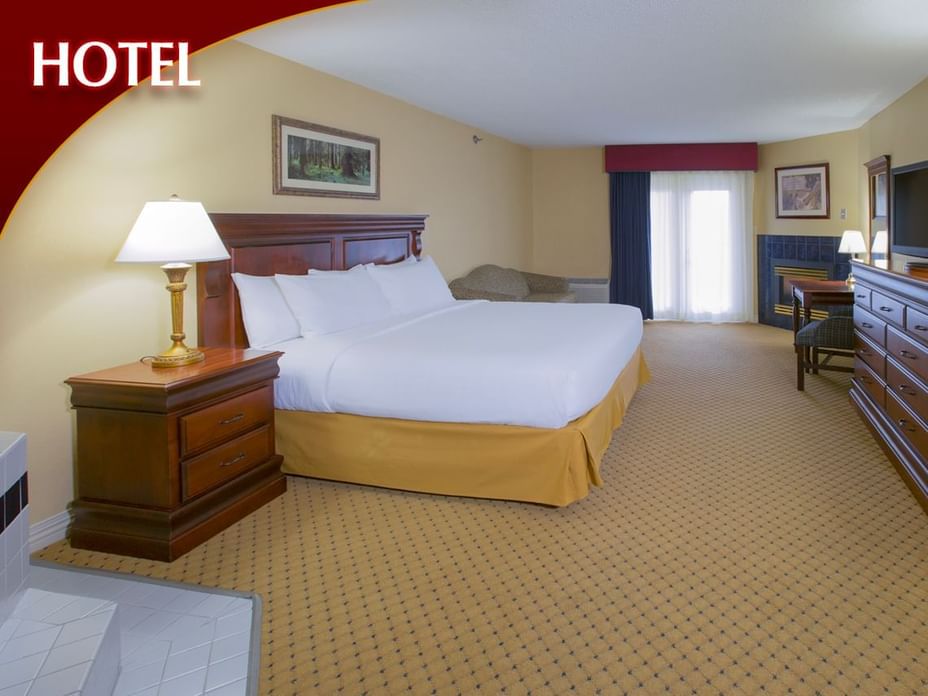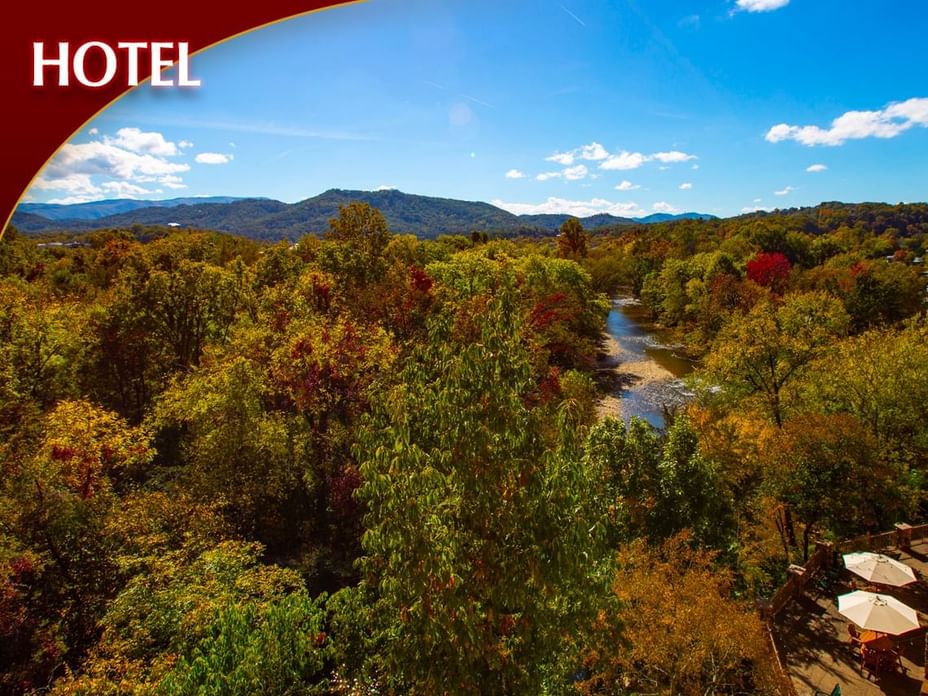 Now is the perfect time to plan a relaxing getaway to Music Road Resort Hotel and Inn. Our Premier King Suites offer the perfect blend of luxury and comfort, making them the ideal choice for your vacation. When you step inside this King Suite, you'll immediately feel at home in the spacious and beautifully appointed surroundings. Below you will find exactly why our King Suites are perfect for your next romantic getaway.
Luxurious Bedding
At Music Road Resort, we care about every detail of your stay, and that includes your comfort. That's why we've specially curated our bedding to ensure a truly restful and relaxing experience. With plush, down pillows, cozy duvets, and luxurious sheets, our bedding is designed to make you feel like you're sleeping on a cloud. Imagine snuggling up in bed with a good book or movie, or enjoying the warmth of your private fireplace, all while wrapped in our soft and cozy bedding.
Private Fireplace
A private fireplace is incredible for a romantic weekend! The ambiance of a warm and crackling fire creates a serene and inviting atmosphere that will make your romantic weekend truly unforgettable. Imagine cuddling up with your significant other, watching the dancing flames of the fire in your private fireplace. The perfect setting for a romantic getaway.
Fantastic Amenities
Our Resort offers a wide range of amenities to make your stay even more enjoyable. Take a refreshing dip in our indoor pools, relax in our hot tub at the Inn, or get energized with a workout in our fitness center. And if you're looking for some entertainment, our Resort is just minutes away from all the attractions of Pigeon Forge and Gatlinburg, including Dollywood, Ripley's Aquarium of the Smokies, and the Great Smoky Mountains National Park.
Private Balconies
The stunning views of the Smoky Mountains right outside your window will take your breath away. The beauty of fall in Tennessee is just outstanding, and you'll be able to enjoy it all from the comfort and privacy of your suite. Imagine sipping a cup of coffee while watching the sunrise over the mountains or unwinding with a glass of wine as you take in the natural beauty of the area. With our private balconies, you can experience this breathtaking scenery from the comfort of your accommodation if you book the Premier King with River View at Music Road Resort Hotel, and Premier King with Water Park and Mountain View at Music Road Resort Inn.
As you plan your romantic getaway, we invite you to book your stay in one of our Premier King Suites at the Hotel or Inn today and experience the ultimate in luxury and comfort this fall. We can't wait to welcome you to Music Road Resort!