5 Adventure Experiences within 30 Minutes of Music Road Resort Hotel and Inn
Here at Music Road Resort, we strive to provide the best accommodations and information about the local area with your family in mind.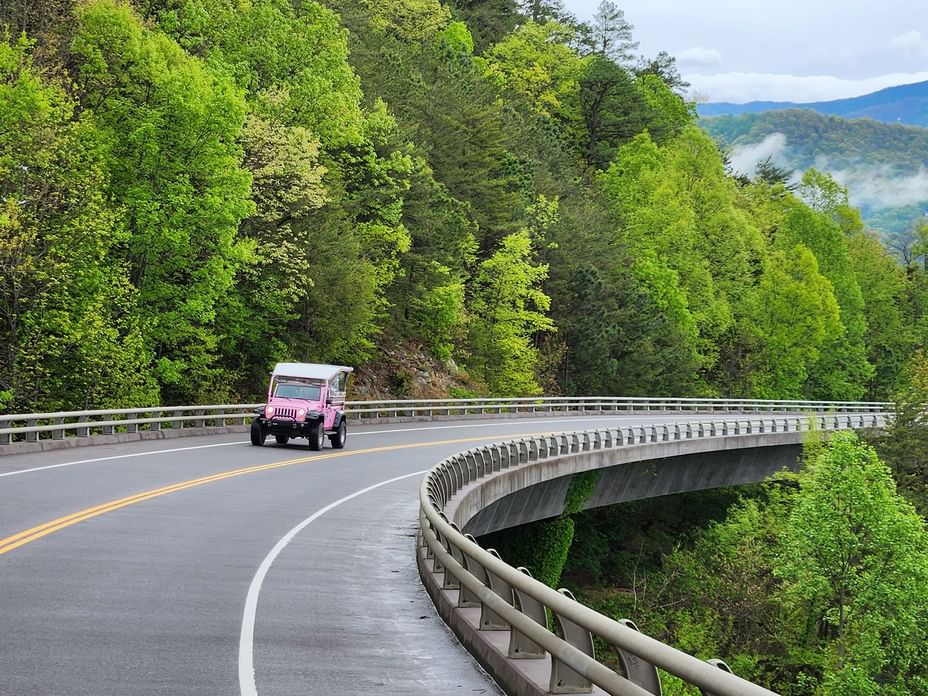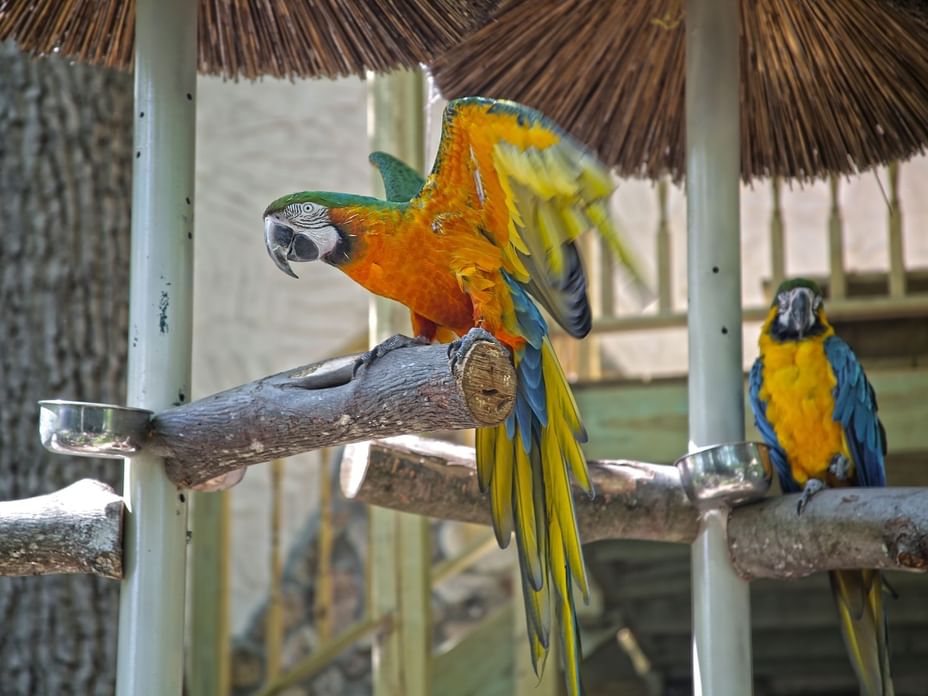 Five Oaks Adventure Park
Five Oaks Adventure Park boasts 70 acres of nature. Located at 1628 Parkway, Sevierville, TN 37862, they are 1.8 miles from our Resort. This adventure park offers horseback riding and ziplining, and though it is located directly on the Parkway, it takes you out of the hustle and bustle of the city. They offer different ways to play, including bundling horseback riding and ziplining together.
Tip: Be sure to wear closed-toed shoes for your adventure!
Parrot Mountain
Parrot Mountain is six miles from our Resort, at 1471 McCarter Hollow Rd Sevierville, Tn 37862. Parrot Mountain is perfect for the animal lover in the family. As you journey through the property, you will be awed by the time and dedication put into caring for the birds. You can even feed some of their birds out of your hands!
Tip: At the end of your self-guided tour, take time in the baby bird nursery!
Pink Jeep Tours
Pink Adventure Tours is one mile from the Resort at redlight number three, 2611 Parkway, Pigeon Forge, TN 37863. This guided tour takes you into the Smoky Mountains in an open-air jeep. You are bound to get family pictures and learn while getting local history and stories from a certified guide. The tour options offered are Newfound Gap and Roaring Fork, three hours long, and Foothills Parkway, two and a half hours long. This tour is an excellent option if you want to go into the mountains but avoid driving the windy back roads.
Tips: Book an early morning or late afternoon tour during April-October for the best chance to see wildlife.
The three-hour-long adventures include an off-roading experience at the end of the tour!
Smoky Mountain School of Cooking
Smoky Mountain School of Cooking is six miles from our Resort, at 2005 Wears Valley Rd, Sevierville, TN 37862. When entering, you will go through their Appalachian Store, which has handmade goods such as jams, jellies, woodcrafts, and pottery. In the classroom, you have two different options to join: the demo class, where you watch an instructor prepare a meal, or the hands-on class, where you cook dinner yourself. Regardless of your class choice, you get to enjoy the meal, making Smoky Mountain School of Cooking an excellent option for your culinary extraordinaire!
Tip: Arrive hungry, as you will be eating what is made!
Forbidden Caverns
Forbidden Caverns, 455 Blowing Cave Rd Sevierville, Tn 37876, is an excellent choice if you're up for a caving adventure! Forbidden Caverns is open April through November and offers a one-hour guided educational walking tour through a natural limestone cavern between English Mountain and Mount LeConte. Your drive to this location will include viewing early settlement cabins and breathtaking views of the Smoky Mountains.
Tip: Take a jacket because it is always fifty-eight degrees inside the cavern!
Whether traveling as a family, couple, friends, or alone, there is an adventure for everyone!